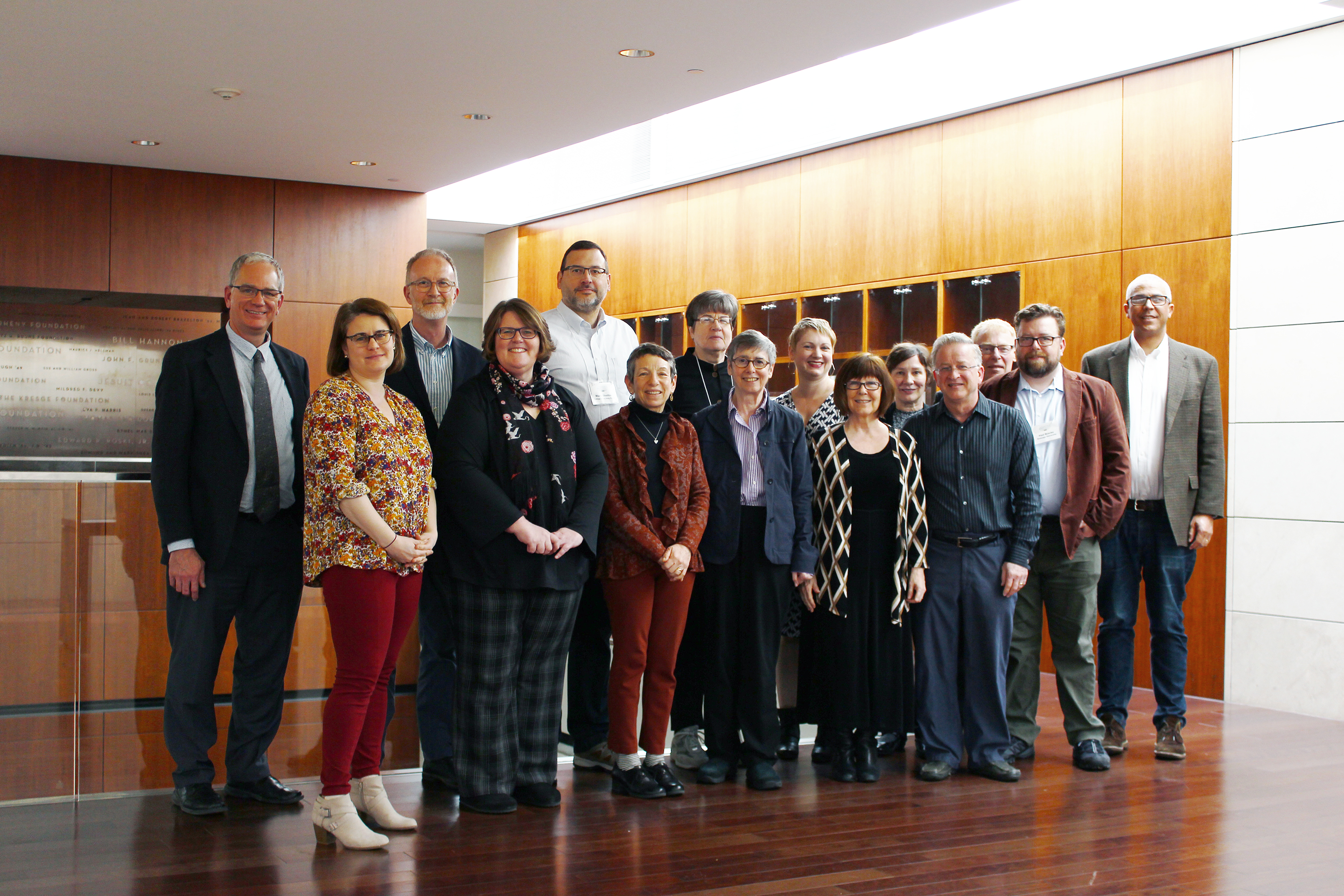 Sunday, March 18 – Wednesday, March 21, 2018
The William H. Hannon Library and Loyola Marymount University welcome you to the 2018 AJCU Library Deans & Directors Conference in Los Angeles, California. The conference will begin with a reception on Sunday evening, March 18. The conference itself will be held on Monday and Tuesday. We are also offering an excursion to The Huntington Library in San Marino on Wednesday, March 21.
The cost of the conference is $360, which includes all meals. The trip to The Huntington Library is $65, which includes transportation to and from the Hilton Garden Hotel, admission and a guided tour, and lunch at The 1919 Café. Guests may attend the reception, dinners, and trip. There is an additional charge for guests attending the dinners and trip.
Hotel Reservations
If you have not already made a reservation for the Hilton Garden Inn please do so soon. The rate is guaranteed until February 18, 2018. Please use this link to make your reservations: http://group.hiltongardeninn.com/lmu. You will not need any additional information to make a reservation at the $199 per night rate. Just fill in your desired dates and click Next.
To see full schedule, view the 2018 AJCU Library Deans and Directors Conference Schedule.
If you have questions, please contact Kristine Brancolini (kbrancol@lmu.edu).
Presentations
2018
Monday, March 19th
9:30 AM

Aligning Our Books to Our Patrons

Rice Majors, Santa Clara University
Glenn Johnson-Grau, Loyola Marymount University
Erika Johnson, University of San Francisco


9:30 AM - 10:30 AM

10:45 AM

Service Learning, Information Literacy, and Libraries

Jennifer Nutefall, Santa Clara University


10:45 AM - 11:15 AM

11:15 AM

Administrative Support for Librarian Research: Lessons Learned from the Institute for Research Design in Librarianship (IRDL)

Kristine Brancolini, Loyola Marymount University


11:15 AM - 11:45 AM

1:30 PM

Post Learning Commons and Drexel Library Saint Joseph's University: Renovation of Library Instruction Lab

Anne Krakow, Saint Joseph's University


1:30 PM - 2:15 PM

2:15 PM

Video at Fordham: DVD to Kanopy

Linda Loschiavo, Fordham University


2:15 PM - 3:00 PM

3:15 PM

Marianne Ryan, Loyola University Chicago


3:15 PM - 4:15 PM

Tuesday, March 20th
9:30 AM

Keynote - State of the Art: Libraries & Digital Humanities, Right Now

Miriam Posner, University of California, Los Angeles


9:30 AM - 10:45 AM

11:15 AM

Digital Humanities and the Fordham University Library: The Latest...

Linda Loschiavo, Fordham University


11:15 AM - 12:15 PM

11:15 AM

Digital Scholarship Collaborations

Scott Mandernack, Marquette University


11:15 AM - 12:15 PM

1:30 PM

Digital Scholarship Training for Liaison Librarians

Scott Mandernack, Marquette University


1:30 PM - 2:30 PM

1:30 PM

What is CORA: Community of Online Research Assignment?

Susan Gardner Archambualt, Loyola Marymount University


1:30 PM - 2:30 PM

2:45 PM

2018 AJCU Virtual Reference (VR) Project: Deans and Directors Report

Alexander Justice, Loyola Marymount University


2:45 PM - 3:45 PM