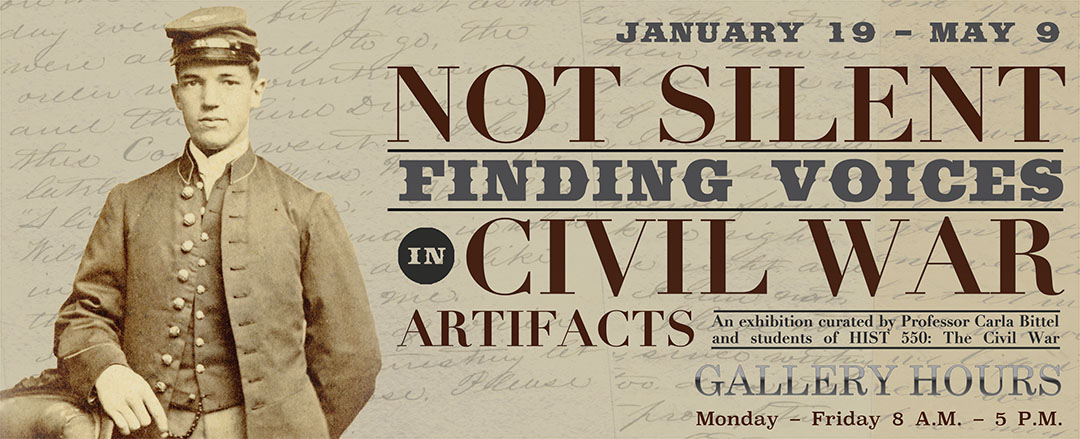 Preview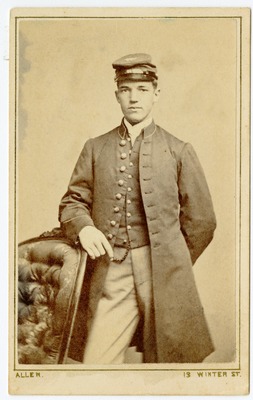 Creation Date
Spring 2015
Description
Artifact label:
"Yours Truly, J.H. Murray"
Union Private James H. Murray, 44th Regiment, Massachusetts Infantry, Company C , Carte de Visite, circa 1862, N. Allen, Photographer, Boston
Imagine taking your last photograph. This experience was common to countless men who enlisted in the Civil War. Not just for soldiers, cartes de visite became the most popular form of photography, capturing the likeness of men, women and children as keepsakes for their loved ones. Studios across the North and the South reproduced affordable pocket-sized copies of these images for everyday Americans. In doing so cartes de visite re-defined the memory of the war, portraying the people who lived through it. On display in the top center, the carte de visite of young James H. Murray seems to voice his strength and patriotism. More than simply captured light on paper, this photograph connects us to the memory of an ordinary soldier.
-Tabatha Laanui