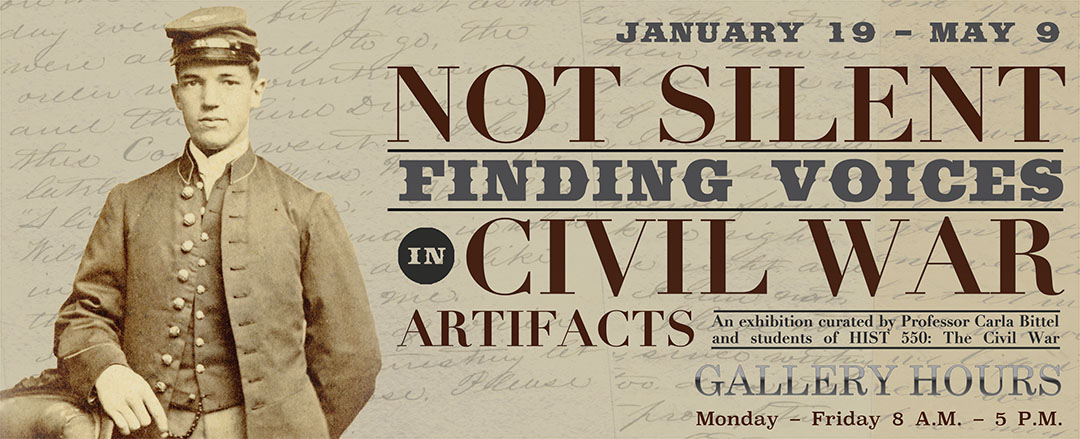 Preview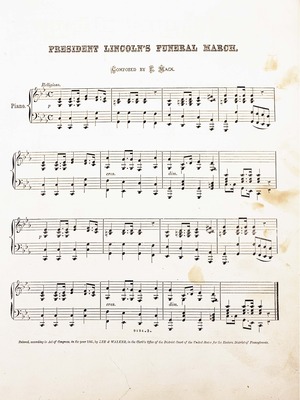 Creation Date
Spring 2015
Description
Artifact label:
A Nation in Mourning
E. Mack, composer. President Lincoln's Funeral March, Sheet Music, Philadelphia: Lee & Walker,1865
After the death of Abraham Lincoln on April 15th, 1865, just days after the end of the Civil War, many Americans voiced their grief, admiration, and reverence. Shown here is a piece of sheet music, an example of the abundant and elaborate material culture of mourning that emerged after Lincoln's assassination. The cover image shows the slain president surrounded by the flag of the country he helped reunite. Both striking and powerful, the images of the weeping women and the solemn bald eagle embody the sentiments of many Americans. In mourning for the man they once considered a father figure, a leader and a savior, they also mourned for their own uncertain future.
-Guadalupe Mejia