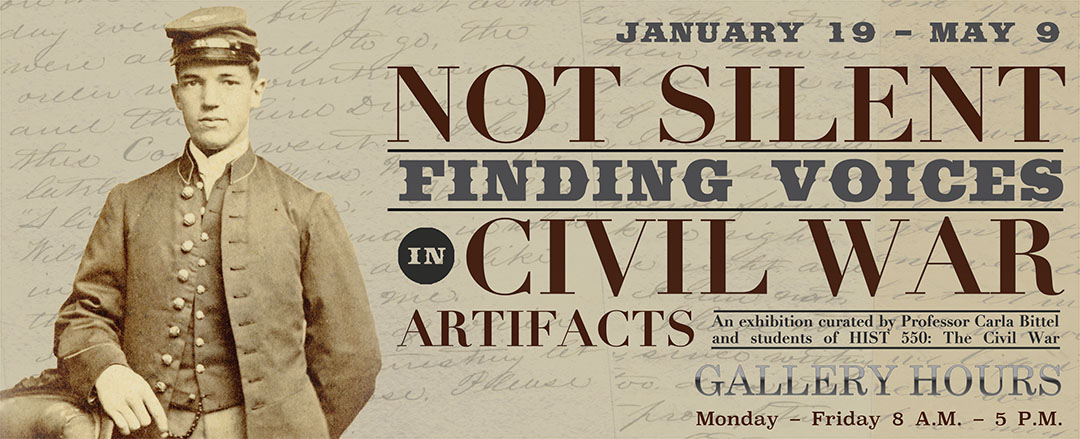 Preview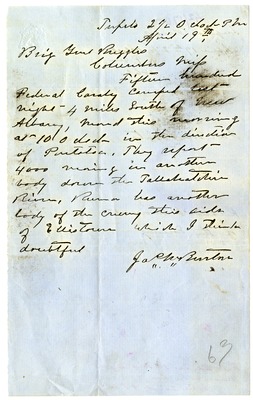 Creation Date
Spring 2015
Description
Artifact label:
The Invisible Battle
James M. Burton. Confederate Espionage Letter to General Daniel Ruggles, April 19th, 1863
Spies and scouts for the Union and the Confederacy gathered crucial information about enemy troop movements, War Department plans, and conditions behind enemy lines. Although secrecy obscured their impact, spies collected information that guided battlefield tactics and wider strategy. In this letter, Confederate spy James Burton reports the movements of Union Colonel Grierson and his Raiders to Confederate General Ruggles during the Vicksburg campaign, keeping the commander up to date on enemy whereabouts. Burton's uncoded text and focus on basic tactical information exemplify Civil War spies' craft.
-Joseph Berg