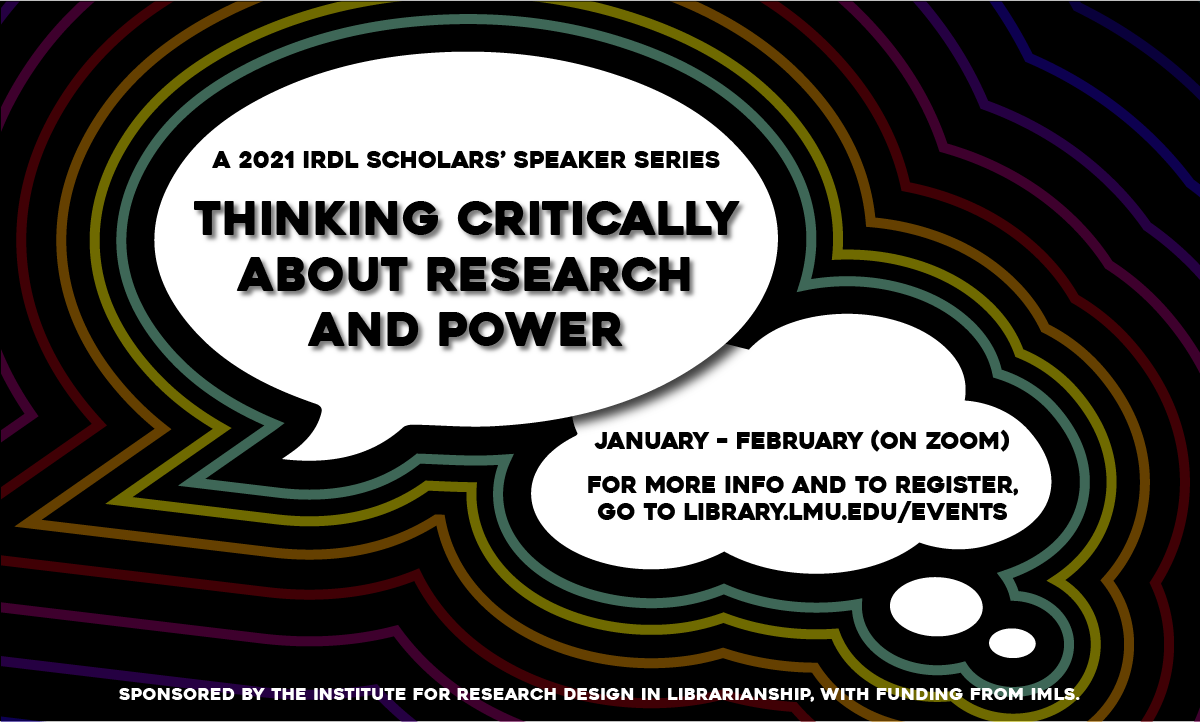 The IRDL Scholars Speaker Series is designed to shine a spotlight on voices and ideas that challenge traditional ways of conducting research. It surveys various topics, including specific research methods and critiques of processes associated with western social science approaches, with the intention of inspiring research explicitly rooted in social justice. As librarians, educators, and researchers, we welcome this opportunity to reflect and incorporate what we learn from these speakers into our own research efforts, so that our methodologies integrate anti-racist and anti-colonial practices.
The series is coordinated by a working group of IRDL Scholars. Each speaker session is free to attend via Zoom; anyone interested is welcome. Please see below for the speakers and the dates of their presentations, to register. The hashtag for the events will be #IRDLSpeakers.
This project was made possible in part by the Institute of Museum and Library Services RE-40-16-0120-16.
View the recordings by clicking on the title Speaker Series.
Printing is not supported at the primary Gallery Thumbnail page. Please first navigate to a specific Image before printing.