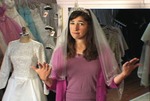 Description
Sunday, October 9, 2016 -- 2:00-3:30pm
Film Screening - Women Unchained, directed and written by Beverly Siegel. (2011, 60 mins.)
Facilitated by Rabbi Mark Diamond, Jewish Studies Dept.
Women Unchained, an important film documenting the experiences of modern-day agunot, or women whose husbands refuse to grant them a Jewish divorce. According to traditional Jewish law, a woman who is an aguna (from the Hebrew word meaning "chained") cannot re-marry.
Among the women profiled are Susan Weiss, founder of the Center for Women's Justice, who successfully sued in Israeli court a husband who refused for 16 years to grant his wife a get; Sharon Shenhav, director of the International Jewish Women's Rights Watch, who represented the Israel Bar Association on the commission appointing judges to the Israel Rabbinical Courts; Rachel Levmore, author of the Agreement for Mutual Respect pre-nuptial agreement, who tracks down recalcitrant husbands around the world; and Rabbi Gedalia Dov Schwartz, chief judge of the Chicago Rabbinical Council and the Beth Din of America.
Shot in New York, New Jersey, Chicago, Miami, Los Angeles and Israel, Women Unchained includes illuminating interviews with leading women's rights advocates, rabbis and experts. The film provides helpful historical background on the state of women's rights in Judaism and details of "get-o-nomics" and the outlandish extortion schemes levied against some women.
Women Unchained documents the religious court established by the late Rabbi Emanuel Rackman, which frees women from recalcitrant husbands through the issuing of annulments, and the efforts of Brooklyn District Attorney Charles Hynes on behalf of Jewish victims of domestic violence and get extortion.
Publication Date
Fall 10-9-2016
Keywords
Jewish, divorce, women's rights
Disciplines
Gender and Sexuality | Jewish Studies | Law
Recommended Citation
Siegel, Beverly, "Women Unchained" (2016). Jewish Studies Sunday Book & Discussion Group. 68.
https://digitalcommons.lmu.edu/jewishbookgroup/68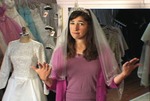 COinS