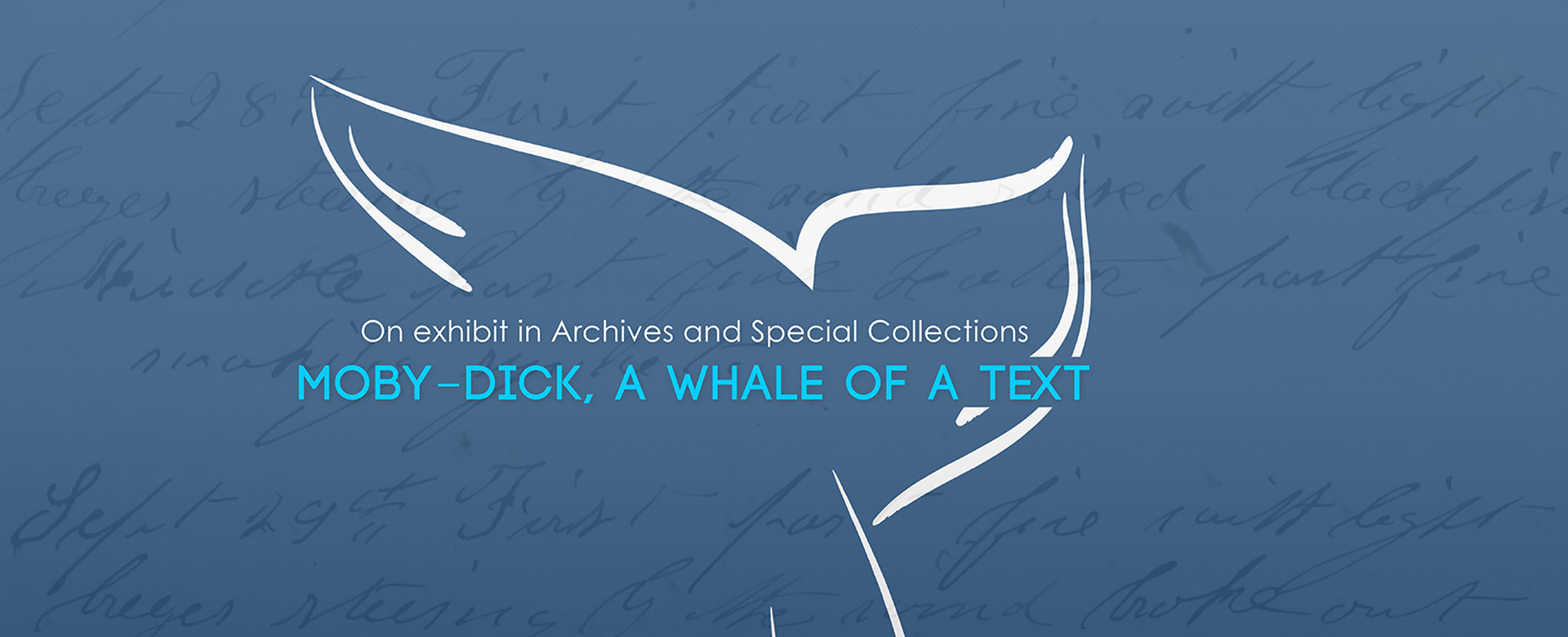 Title
Preview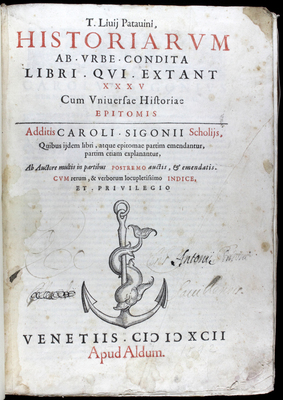 Description
Artifact Label:
Livy Ab
Urbe Condita
Venetiis: Apud Aldum, 1592
"As for the book-binder's whale winding like a vine-stalk round the stock of a descending anchor- as stamped and gilded on the backs and titlepages of many books both old and new- that is a very picturesque but purely fabulous creature, imitated, I take it, from the like figures on antique vases. Though universally denominated a dolphin, I nevertheless call this book-binder's fish an attempt at a whale; because it was so intended when the device was first introduced."
Moby-Dick, Chapter 55, "Of the Monstrous Pictures of Whales"
Aldus Manutius (1449-1515), to whom Melville is referring and whose press printed this book, was one of the most celebrated early Italian printers and book makers. Interestingly, he was also the originator of italic type. Manutius' publisher's device, the dolphin wrapped round an anchor, can be found in books well beyond his time.
Janina S. Lauterbach Collection