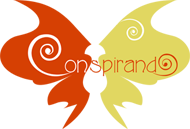 Con-spirando: A Latin American women's collective working in the areas of eco/feminist theology, ethics and spirituality
Con-spirando's Mission Statement: "To empower us as women from Latin America and the Caribbean to be autonomous persons as well as to promote relationships of reciprocity and respect for ourselves and our environment." Strategic Plan, 2002.
Origins and Vision: Con-spirando began as a collective of women who shared a joint interest in feminist and eco-feminist spirituality and theology. It was this common thread that brought us together in Santiago, Chile in early 1991. From these times together, a core group of women emerged here in Chile and we began to create links with like-minded women and women's groups throughout Latin America. We did this mainly through the publication of our journal, Con-spirando: Revista latinoamericana de ecofeminismo, espiritualidad y teología and through holding annual "summer schools" on ecofeminist spirituality and ethics for Latin American activist women "doing theology" who needed a "time apart" to ask the questions we needed to ask—and to search for answers together.
The core team now has 20 years of experience working with women at the grassroots level. Some of us have long years of experience working with our churches in programs dealing with women. All of us are active in Chile's feminist movement. Some of us work in academic settings doing research and teaching gender studies.
Since our beginnings, Con-spirando has worked to open new spaces where women can dig deeply into our own life experiences without fear—spaces where we can experience new ways of being in community, where we can celebrate our lives more authentically and creatively; where we can recognize the diversity of our roots, where we can create instances of debate about our ethical practices; where we can engage in the theological task of exploring and celebrating the Holy without reductionism or universalisms.
Printing is not supported at the primary Gallery Thumbnail page. Please first navigate to a specific Image before printing.