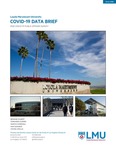 Description
ABOUT THIS STUDY
The COVID-19 Survey conducted by StudyLA involved 15-minute telephone sessions and online surveys with 2,000 adults living in Los Angeles County (1,000 in the city of Los Angeles and 1,000 in the rest of LA County). The survey was conducted in both English and Spanish from March 23rd to April 8th, and respondents were asked a range of questions concerning the COVID-19 pandemic.
ABOUT THIS REPORT
Survey results are presented in two sections:
(1) toplines, or total responses for each question, and (2) crosstabs, or all questions crossed by major demographics.
The margin of error for the final sample of 2,000 respondents is ±2%.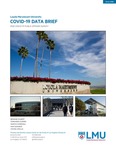 COinS