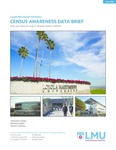 Description
Research Question
Are you aware that the 2020 U.S. Census will take place this year starting on April 1st?
• Yes – I have been following the news about it
• Yes – I have heard about it but do not know the details
• No – I did not know about it
Highlights
• Knowledge of the census increases with education (51.6% of residents with less than a high school degree know about it compared to 83.7% of residents with a graduate degree)
• Liberal residents (78.2%) were more likely to know about it than conservative residents (68.7%)
• Residents from union households (78.9%) were more likely to know about it than non-union households (69.4%).
About this Research
StudyLA's Los Angeles Public Opinion Survey is the largest general social survey of any one metropolitan area in urban America.
This question is from the 2020 Los Angeles Public Opinion Survey of over 2,000 adult Los Angeles County residents conducted by the Thomas and Dorothy Leavey Center for the Study of Los Angeles (StudyLA) in January 2020. The survey involved 20-minute telephone sessions and online surveys. Residents were asked about quality-of-life perceptions, personal economic wellbeing, economic concerns, overall life satisfaction, and various civic issues.
The margin of error is ±3.0% for the entire sample of 2,002 residents. Full report available at LMU.edu/studyLA. For more information: please contact Brianne Gilbert, Associate Director by email at brianne.gilbert@lmu.edu.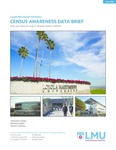 COinS